Mobility as a Service (MaaS): Success factors for integrated mobility solutions?
Session
Wed, 05/22/2019 -

09:00

to

10:30
This "MaaS-terclass" will engage with participants to chart out the policy role in guiding the design and uptake of "Mobility as a Service" (MaaS).
Transport faces an enduring paradox – at peak hours and in the busiest areas, our cities and networks are both congested and awash with unused capacity. Against this backdrop are people who simply want to get from point A to point B in the most responsive, flexible, reliable and affordable way. As in other areas of their lives, users want to have the option to choose the most convenient ways and value their trip experiences.
Transport has been a siloed world of independent and separately operated and regulated services, but the future of urban mobility may now be more aligned with other "as-a-service" models where actors engage directly to access the services that provide them with the most value. The number of actors offering new transport services is growing as technology creates new possibilities in accessing shared resources, automating vehicle systems and connecting supply and demand. MaaS digitally joins up different transport, information and payment services into a smooth and reliable customer-driven experience. In this "MaaS-terclass", we will explore role for policy in facilitating its implementation and uptake.
Key questions:
• What is Mobility as a Service? A product? A concept? An ecosystem?
• What is the core value proposition that MaaS can deliver to people?
• How well positioned are service providers to deliver on that proposition?
• Where is MaaS today? Where might it be tomorrow?
• Are there key areas where concrete policy action (on standards, on regulation, on legal aspects, on the allocation of space…) can overcome roadblocks to broad adoption of MaaS?
• What principles should be embedded in the regulatory framework around MaaS?
Philippe Crist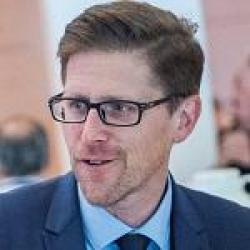 Administrator and Programme Manager
International Transport Forum
Philippe Crist is Advisor for Innovation and Foresight at the  International Transport Forum (ITF) at the Organization for Economic Cooperation and Development (OECD). He coordinates the research of the ITF's Corporate Partnership Board and manages international research projects for the ITF's 59 Member countries. His current work focuses on disruptive urban mobility scenarios and examines how car-based and active mobility, public transport and taxis must adapt to these. He is also leading work on Data science and public policy within the ITF investigating new strategies to leverage knowledge derived from new and rapidly growing data sources to improve transport decision-making. In 2016 he won the Danish Cycling Embassy's Leadership Award for Cycling Promotion. His other work currently looks at managing mobility in rapidly growing urban areas, assessing GHG emission strategies in the transport sector, as well as investigating national transport asset and network management strategies. He also does much of his best thinking on a bicycle.
Timothy Papandreou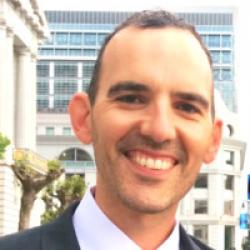 Timothy is a key advisor and thought leader on the future of transportation and automation, with a strong track record to deliver innovative multi-modal transportation and land development projects. He is the Founder of City Innovate, a smart city accelerator. Timothy was the Strategic Partnerships lead at Waymo/Google X, helping commercialise a Moonshot company while being fully immersed in AI with the world's most experienced automated vehicle technology. Prior experience includes Chief Innovation Officer for San Francisco's transportation agency, leading the US Smart City Challenge, the agency's Strategic Work Plan that met its 50% private auto/50% sustainable mode share goal 3 years early and the Vision Zero traffic safety programme.
Krista Huhtala-Jenks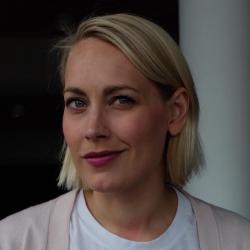 Head of Go-to-Market, Head of Ecosystem & Sustainability
Krista Huhtala-Jenks has been working on developing the revolutionary Mobility as a Service concept for several years. At MaaS Global, the world's first true MaaS operator with its Whim service, Krista leads a dual role as the Head of Go-to-Market, and Head of Ecosystem & Sustainability. She focuses on rapidly expanding Whim to new markets, working closely with all stakeholders interested in making MaaS a reality. Having previously worked on MaaS policy and legislation at the Finnish Ministry of Transport and Communications she strongly believes that MaaS is the win-win solution for people's mobility needs and the society. Besides her day job, Krista moonlights as a hard core metal head.
Karen Vancluysen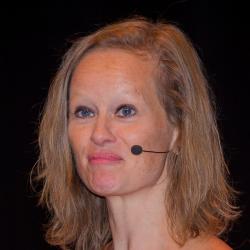 Karen Vancluysen was appointed as Secretary General of the Polis network in September 2014, after having been the network's Research Director for 8 years. Since 1998, she has been involved in European urban transport networking and policy activities and many EU research and innovation projects covering a wide range of urban mobility topics. Polis is the leading European network of cities and regions focussing on urban transport innovation. For 30 years already, members have been working together to develop sustainable and innovative urban mobility solutions for the city of today and tomorrow. Polis supports the exchange of experiences between European local and regional authorities, facilitates the dialogue with other actors of the transport sector, including industry and research, and acts as the urban mobility voice of its members towards the European institutions. The network engages in debates around topical issues such as MaaS, automated transport, electromobility, and shared mobility services.
Paulo Humanes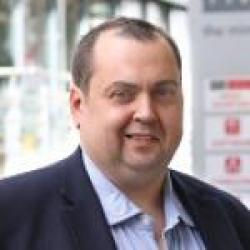 Head of Strategic Global Business Development
Paulo Humanes is Head of Global Strategic Business Development at PTV Planung Transport Verkehr AG, a German company specialising in software solutions and consulting services for traffic and transportation, mobility, and logistics. His international career includes over a decade in the UK in transport planning with Stirling Maynard and as Technical Director in Jacobs Consulting, he has an extensive background in transport planning and modelling. A passionate transport professional, he is interested in the future of mobility and how it will impact lives, businesses, government, and cities. He is also an Advisory Board Member of Newcastle University. In his role with PTV, he applies his expert knowledge in traffic and transport planning in his work with governments, businesses and cities, helping them to rise to future challenges and develop better, greener and safer transport solutions on local, regional, national and global scales. A Portuguese national, Paulo speaks six languages fluently.