Transport and climate: moving forward from COP24
Ministerial Event
Wed, 05/22/2019 -

11:00

to

12:30
The 24th session of the Conference of the Parties (COP24) to the United Nations Framework Convention on Climate Change (UNFCCC) in Katowice, Poland delivered the Katowice Rulebook, implementing the Paris Agreement. This important moment marks the beginning of a process where countries need to start stepping up actions for climate protection and to define a clear policy pathway, especially for transport, where it remains one of the most challenging sectors to decarbonise.  Currently, only 60% of the Nationally Determined Contributions (NDCs) have included any kind of transport measures and these measures often lack a comprehensive approach to address the challenges in reducing carbon emissions in passenger and freight transport.  In addition, there are many other transport initiatives that have not been captured in NDCs, especially in emerging economies, where NDCs are often not aligned with national transport plans.  It is recognised that governments will continue to have a significant role to play and the policies they implement will determine the direction of where the sector and its many stakeholders need to go.  The transport sector has to start acting fast to provide the enabling framework for the sector to scale up action, by using available cost effective solutions to significantly reduce transport emissions, create co-benefits and change behaviour through the provision of reliable, safe and affordable services at the same time. 
This roundtable serves as a platform for transport Ministers to focus on some of the above mentioned issues with leaders in the private sector and international organisations.
Joint Statement of Ministers participating in the Ministers' Roundtable on Transport and Climate: Moving forward from COP 24 at the International Transport Forum's Annual Summit on 22 May 2019  
Melinda Crane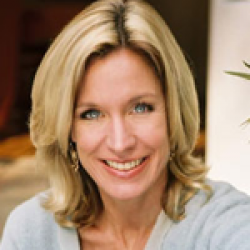 Moderator, Chief Political Correspondent, Deutsche Welle-TV
Melinda Crane is Chief Political Correspondent at Deutsche Welle-TV and hosts the talk shows "Quadriga" and "People and Politics" She was Senior Producer of "Global Players" on CNBC. She has moderated a wide variety of podium discussions and conferences for public organisations and private sector clients. Among her areas of expertise are transatlantic politics; women, family education issues; climate and environment; business and economics; new media and the internet. Crane holds a Juris Doctorate from Harvard Law School and a Doctoral Degree in political economy from the Fletcher School of Law and Diplomacy.
Stientje van Veldhoven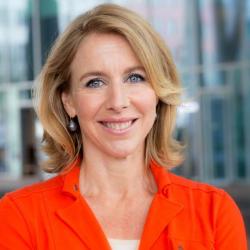 State Secretary for Infrastructure and Water Management
Stientje van Veldhoven began her career in 1997 as personal assistant to Elly Plooij van Gorsel, a member of the European Parliament for the People's Party for Freedom and Democracy (VVD). From 1999 to 2003 she served as an innovation policy officer at the Ministry of Economic Affairs. From 2003 she worked at the Permanent Representation of the Netherlands to the European Union as first secretary for research policy and as scientific and technological attaché. In 2007 Ms Van Veldhoven became a policy advisor at the European Commission, focusing on the coordination of intergovernmental initiatives. From 2009 to 2010 she was unit coordinator for the Zuidvleugel Randstad region at the Ministry of Economic Affairs. On 17 June 2010 Ms Van Veldhoven became a member of the House of Representatives for Democrats '66 (D66), with policy responsibility for issues including sustainability, mobility, climate and energy, development cooperation, and agriculture, nature and food quality. From 2012 to 2017 she served as a member of the presidium and secretary to the D66 parliamentary party. On 26 October 2017 Stientje van Veldhoven was appointed State Secretary for Infrastructure and Water Management in the third Rutte government.
François Davenne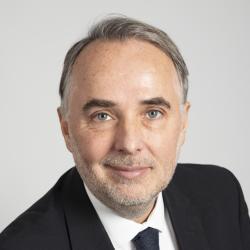 International Union of Railways (UIC)
François Davenne, a graduate of the Ecole Nationale Supérieure des Télécommunications d'Evry in 1988 and of the Ecole Nationale d'Administration (ENA) in 1999, has always promoted interdisciplinarity as a key factor for success. After experience in international satellite telecommunications, his first assignments were in the housing sector and required strong financial and legal skills. He was involved in policy and regulation of the sector, and managed key operational programmes, in particular for the city of Paris. After three years in the French Ministry of Transport working on railway safety and regulations, with the emphasis on European regulations, he was elected Secretary General of OTIF in 2012, where, since 1 January 2013, he has promoted interdisciplinarity and partnership building to expand the uniform regulations for international carriage by rail. He's currently Deputy Director General of UIC, the International Union of Railways. He will become Director General of the organisation end of June 2019.
Umberto de Pretto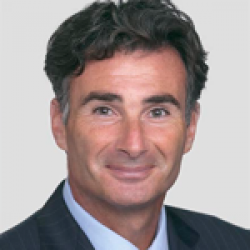 International Road Transport Union (IRU)
Umberto de Pretto is the Secretary General of the International Road Transport Union (IRU). He joined the IRU in 1995 as Head of Economic Affairs. He then became Policy Coordinator and Head of Strategy, and was appointed Deputy Secretary General in 2002. His vision looking forward to 2020 is that the IRU will lead the road transport industry in embracing innovation and making sure that the industry is ready for the challenges and opportunities ahead. After graduating from Ottawa's Carleton University in Political Science, Economics and International Relations, he worked as a Legislative Assistant for Ministers and Members of the Canadian Parliament and then moved to Paris in 1992 to take on the position of Head of the Transport Division, to be shortly afterwards named Deputy Director of the International Chamber of Commerce, responsible for International Commercial Practices and Techniques.
Erik Jonnaert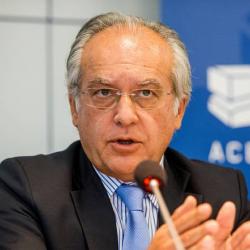 European Automobile Manufacturers' Association (ACEA)
Erik Jonnaert is the Secretary General of the European Automobile Manufacturers' Association (ACEA), a position he has held since July 2013. Prior to his ACEA appointment, Mr Jonnaert was Procter & Gamble's (P&G) Vice President for External Relations in Europe and Asia. Mr Jonnaert began his career at Linklaters law firm, before moving on to gain over 25 years of public and regulatory affairs, communications, and stakeholder relations experience in various leadership roles at P&G. In addition to his ACEA posting, Mr Jonnaert is currently chairman of the steering committee of EATA, the European Automotive and Telecom Alliance, which aims to accelerate the deployment of connected and automated driving. Jonnaert is also on the Supervisory Board of ERTICO (advocating intelligent mobility solutions) and on the Board of the Mobility as a Service (MaaS) Alliance. A Belgian national, Mr Jonnaert holds masters in law from the University of Ghent, Belgium and from Harvard Law School, USA.
Violeta Bulc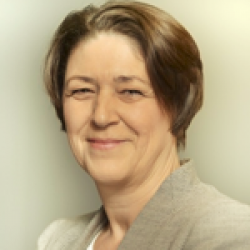 European Commissioner for Mobility and Transport
Violeta Bulc is the European Commissioner for Mobility and Transport. She has been appointed to the office in November 2014. As Commissioner, Ms Bulc has placed priority on digitalisation and innovation in transport. Ms Bulc brings a diverse set of expertise and professional experiences to the role. Immediately prior to her appointment to the European Commission, she was the Deputy Prime Minister of Slovenia, with ministerial responsibility for development, strategic projects and cohesion. From 2013 to 2014, Bulc was Chief of the Program Committee of the SMC Party, Slovenia. She was also CEO of Vibacom Ltd, Sustainable Strategies and Innovation Ecosystems from 2000 to 2014. Between 1999 and 2000 she was Vice-President of Telemach, a telecommunications provider. A Slovenian citizen, Violeta Bulc earned a Bachelor's degree in Computer Science and Informatics at the Faculty of Electrical Engineering, University of Ljubljana, Slovenia, as well as a Master's degree in Information Technology at the Golden Gate University of San Francisco.
Abdelkader Amara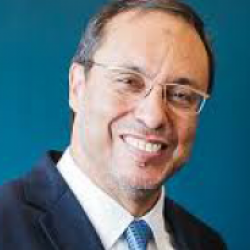 Minister for Equipment, Transport, Logistics and Water, Morocco
Tomas Eneroth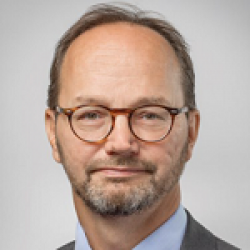 Minister for Infrastructure, Sweden
Tomas Eneroth is Minister for Infrastructure of Sweden since July 2017, responsible for transport and infrastructure in the Ministry of Enterprise and Innovation. He studied sociology and political science at Växjö University College. Before being appointed Minister for Infrastructure Mr Eneroth was Parliamentary Group Leader for the Social Democratic Party (2014–2017). Mr Eneroth has been a Member of Parliament since 1994 and during this time he has filled several different positions in different policy areas, including Chairman of the Committee on Social Insurance and Deputy Chairman of the Committee on Industry and Trade. He was a political adviser in the Ministry of Education between 1996 and 2002, and State Secretary in the same Ministry in 1999.
Gloria Hutt Hesse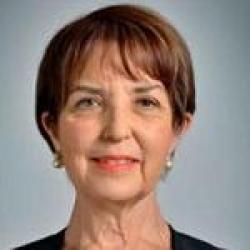 Minister of Transport and Telecommunications, Chile
Ms. Hutt Hesse holds a degree in Civil Engineering from the Catholic University of Chile and she has completed International Finance and Business Administration programs at Georgetown University. She was a Professor for the Master's in Public Policy program in the School of Economics and Business of University of Chile. From June 2014 to January 2018, she was a partner of Quiz Consulting, specializing in transportation studies. She was a member of the board of directors of the Mejillones port facilities company Complejo Portuario Mejillones and consultant for the think tank Consejo de Políticas de Infraestructura and think tank Horizontal. For 12 years, Ms. Hutt Hesse was a partner and Regional Director for Latin America at Steer Davies Gleave, a prestigious British consulting firm specializing in transportation. There she was in charge of operations in Chile, Colombia, and Puerto Rico, and later broadened the presence of the company to Brazil and Mexico. She was a founder member and also the coordinator and general manager for the Evópoli political party. From 2010 to 2014 she acted as Transportation Viceminister. During her office, she coordinated the creation of the National Transportation Policy and development master plans for public transportation and national port and rail systems, proposing a long-term vision for Chilean transportation. A year ago Gloria Hutt Hesse became Minister of Transport and Telecommunications in Chile. In her spare time, she does gardening and follows her passion of designing sewing.
Cecile Texier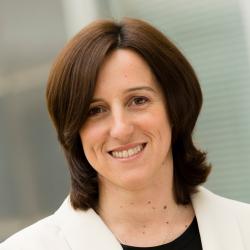 Sustainability & CSR Vice President
Cécile Texier is the Sustainability & CSR Vice-President of Alstom, a key player in the transport sector, developing and delivering sustainable solutions focused on shared and electrical mobility. Cécile drives the Sustainability, CSR and Climate strategy, 3-year plan and policies, local communities investment programs, sustainability in marketing activities, extra-financial reporting and dialog with stakeholders. In 2018, she was also appointed Global Diversity Champion of the Company.
She initially joined Alstom Group as Environment Health and Safety analyst in 2005 to manage corporate Energy and CO2 programs. She had previous experience as environmental auditor at KPMG, leading assessments of environmental issues in the frame of merger and acquisition projects and verification of extra-financial data, and at the French National Institute for Environment and Risks (INERIS) where she started her career as environmental management consultant in 1997. She is also a Board member of the Alstom Foundation.
Cécile Texier holds a Civil Engineer degree from Ecole des Mines de Saint-Etienne, France.
Rafał Weber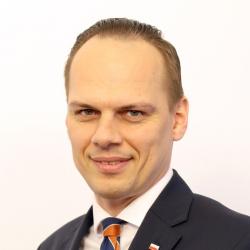 Ministry of Infrastructure of the Republic of Poland
Rafał Weber is responsible for matters related to road transport, public roads and road safety. Since 2015, he is a member of the Parliament. There, he is a member of the parliamentary committee of infrastructure and national defense commissions.
From 2014 he was the deputy director of the Provincial Traffic Center in Tarnobrzeg (Poland). In 2010-2014 and 2014-2015, the councilor of the City Council in Stalowa Wola (Poland). Mr. Weber is a graduate of the Higher School of Law and Administration in Rzeszów (Poland)
Dragos-Virgil Titea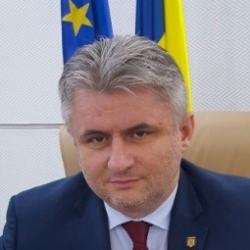 Secretary of State and Minister of Transport, Romania
Dragos-Virgil TITEA's third tenure as Secretary of State at the Ministry of Transport Romania started in 2018. His successive appointments rely on his in-depth interdisciplinary education and professional career in public/ private administration in the transport field, encompassing transport law, aviation and rail sectors and not only.
Dragos-Virgil TITEA holds a JD/LLB degree with the Bucharest University-Faculty of Law, along with post-university certifications in civil aviation security- airport access, monitoring and supervision, civil aviation internal quality audit and security management, as well as in internal affairs, classified information protection, security and governance.
His professional career comprises extensive mandates as a legal/administrative manager at the Romanian Administration of Air Traffic Services (ROMATSA R.A.), and a member of the Administration Board/Shareholders General Assembly at ROMATSA, as well as at the Romanian National Railway Company and the Telecommunications Society of the Romanian National Railway Company.
Saša Dalipagić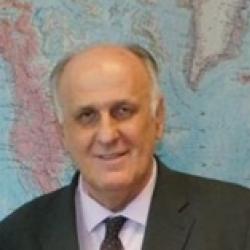 Acting Minister of Transport, Bosnia
Saša Dalipagić was born on 20 May 1950 in Kakanj. He attended primary and secondary school (Gymnasium) in Mostar and graduated from the Road Transport College in Zagreb in 1975 earning the degree as road transport engineer. 
1997 – 2015 until he was appointed Deputy Minister of the Ministry of Communications and Transport of Bosnia and Herzegovina he worked with the Ministry of Transport and Communications of the Herzegovina-Neretva Canton as Inspector for Road Traffic and Supervision of the Construction and Maintenance of Road Infrastructure. He has also been engaged as Traffic Court-Appointed Expert, having completed in that capacity a large number of expert reports for the courts in this Canton.
James Grabert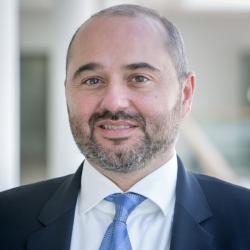 Director, Sustainable Development Mechanisms Programme
United Nations Climate Change Secretariat (UNFCCC)
Mr. Grabert has worked for the United Nations Climate Change Secretariat (UNFCCC) for more than 20 years. He heads the Sustainable Development Mechanisms Programme of the UNFCCC, leading the work on market-based approaches to climate change mitigation. Prior to 2006 he served as a greenhouse gas emissions specialist and worked in numerous expert groups of the United Nation's Intergovernmental Panel on Climate Change. In addition, he also currently leads the secretariat's work on Global Climate Action in supporting Non-State-Actors' efforts towards the Paris Agreement. Before joining the United Nations, he was an industry and regional analyst for the World Economic Forum in Geneva, Switzerland.
Mr. Grabert holds a B.A. in Economics and International Relations from Wheaton College, Masters of International Economics from the Institut de Hautes Études Internationales in Geneva, and has undertaken post-graduate studies in Management at Stanford University, University of Navarra (IESE) and London Business School, and in Development at Harvard University.