Ensuring regional air connectivity
Panel Session
Wed, 05/22/2019 -

16:45

to

18:15
By ensuring rapid connections over bigger distances, aviation plays an important role in connecting remote areas to the centres of economic activity, hence making them more attractive to economic investment, maintaining populations of those regions, and rebalancing the national economy away from the centre.
With deregulation of the aviation sector over the past two decades, numerous domestic routes have become unsustainable due to their low profitability. In many ITF countries, governments stepped in and launched programmes supporting domestic air connections, many of them significant in terms of both their costs and scope. For example, in the United States the Essential Air Services Program subsidises links to the national aviation system in over 170 communities at a cost of around USD 300 million per year. The Japanese government subsidises airline operations on 14 remote island routes. Norway foresees a budget of EUR 74 million in subsidies to air transport services in 2019. Over 200 routes are supported by Public Service Obligations inside the European Economic Area. In other countries, such as Canada, no support is provided for domestic air connections.
This panel session will gather government officials and independent experts to discuss the following questions:
What is the role of governments in supporting regional air connectivity?
What are the costs and benefits of government intervention in the market for regional air connectivity?
What policies supporting domestic air connectivity are proving cost-effective?

How can aviation stakeholders work together and leverage new technologies to improve efficiency, security, and travellers' experiences?
Background reading:
ITF (2018), "Government Support Measures for Domestic Air Connectivity", https://www.itf-oecd.org/sites/default/files/docs/domestic-air-connectivity_0.pdf
Juliette Foster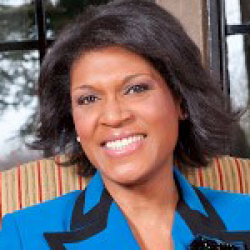 Moderator, Broadcaster, Journalist and Businesswoman
Juliette Foster is an award-winning broadcaster and businesswoman. She has worked for the BBC (British Broadcasting Corporation) and has anchored flagship programmes at Bloomberg Television, Sky News and BBC World Service Television.
Silvia Gehrer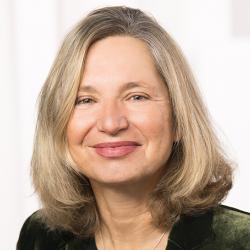 EUR/NAT Regional Director
International Civil Aviation Organization (ICAO)
Silvia Gehrer is the Regional Director of the European and North Atlantic (EUR/NAT) Office of ICAO since 01 February 2019.
Previously, she was Director General International from 2013 to 31 January 2019 where she was heading the Department of Strategy and International in the Austrian Civil Aviation Authority since 2009.
She initially worked with the Ministry for Economic Affairs and joined the Austrian Permanent Representation at the EU in Brussels in 1995, the year of Austria's accession to the EU as Trade Policy Attaché. She also worked at the US Embassy in 1999 before joining the Austrian Ministry for Transport in 2000 where she headed the unit for EU and International Aviation. From 2004 -2007 she represented Austria on the Council of the International Aviation Organisation as a member of the ABIS Rotation Group (Belgium, The Netherlands, Luxemburg, Ireland, Switzerland and Ireland).
Ms. Gehrer received a Master Degree in Business Administration specialising in Aviation and Trade from Vienna Economic University and also holds a Master Degree in Public Relations.
Adefunke Adeyemi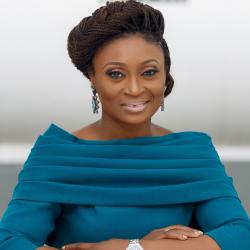 International Air Transport Association
Adefunke Adeyemi was recently honoured as one of the 200 globally Most Influential People of  African Descent (MIPAD) in affiliation with the United Nations Decade for People of African Descent. An alumnus of the University of Cambridge, she is a catalyst of change, a transformative thought leader and influencer, positively impacting lives and the business environment through her passion, work and initiatives. She is focused on bringing value, best practices and international standards to sectors, industries, businesses and government, through her work and career spanning 20 years. She is a lawyer, advocate and global aviation expert.
In her current role as Regional Director, Advocacy & Strategic Relations for Africa at the International Air Transportation Association (IATA), Adefunke advocates for the sustainability and growth of the aviation industry across the region, highlighting its value to economies and societies as an enabler and catalyst for development and growth, and a force for social good. 
Adefunke is passionate about Leadership and Innovation. In IATA, she was part of the core senior management group tasked with revising the strategic direction of the global aviation industry and the re-organisation of IATA to better meet member and industry needs. Until last year, Adefunke headed the Diversity & Inclusion initiative of IATA in Africa Middle East, also leading its Women in Leadership program in the region, and has mentored several women and men, both within and outside her organisation.
Allan Ellingsen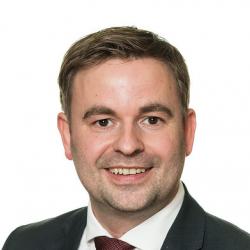 Ministry of Transport, Norway
Allan Ellingsen is a Norwegian politician from the Progress Party. He was appointed State Secretary of the Ministry of Transport on 22 January 2019. He has studied political science and organisational management.
Ellingsen was appointed Deputy Mayor of the City of Bodø from 2014 to 2015. He served as a member of the Vågan Municipal Council from 2003 to 2011. Ellingsen has served as a member of the Bodø Municipal Council since 2015 and the Nordland County Council since 2003.
Michael Keenan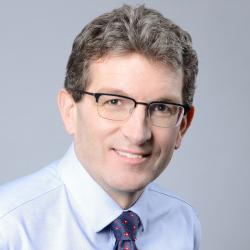 Deputy Minister of Transport, Canada
Michael Keenan was appointed Deputy Minister of Transport on March 14, 2016.
Michael has extensive experience in management, engagement, economic analysis and policy development in the Government of Canada. Before joining Transport Canada, he served as Associate Deputy Minister at Natural Resources Canada.
Before that, at Environment Canada he was responsible for strategic policy development, economic analysis of environmental policy and regulatory initiatives, coordination of federal/provincial relations, and the Federal Sustainable Development Strategy. He also served as the Vice-President of Organizational Leadership at the Canada School of Public Service and as the Director General of Economic Analysis at Agriculture and Agri-Food Canada, where he also chaired of the OECD Committee of Agriculture.
Earlier in his public service career, Michael worked in central agencies, in the Priorities and Planning Secretariat at the Privy Council Office, in various positions at Finance Canada and at the British Columbia Ministry of Finance.
Michael holds a B.A. (Honours) from Saint Francis Xavier University and an M.A. in economics from Queen's University.
Marc Hamy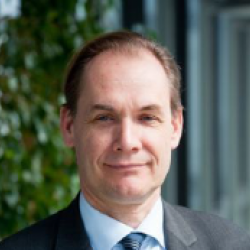 Marc HAMY is an alumnus of Ecole Normale Supérieure (ENS) de la rue d'Ulm and a civil aviation engineer, with a post-graduate diploma from the French national school for civil aviation (ENAC) and a Master degree from the University of Paris Dauphine. He has an important background in aviation, transports, economy, and politics, with many senior executive positions.
He has been successively:
- deputy CFO of DSNA, the French air navigation services provider,
- General Manager of the two air traffic control centres of the south of France,
- Director of the civil aviation authority in the French Pacific territories,
- CEO of DSNA (8000 employees and a turn-over of 1 Billion Euros a year),
- Chief of Staff of the French Minister for Transports,
- deputy Chief of Staff of the Minister for Energy, Transports and Environment,
- COO of Airbus ProSky
- Vice-President, Air Transport and Public Affairs, Airbus SAS.

He is a founding member of the SESAR Joint undertaking, and of the EGNOS SSP, and contributed to create Airbus ProSky in 2010, three companies developing new technologies and services in aviation and space. He is holder of the Legion of Honour, of the National Order of Merit and of the Medal of aeronautics.