Maximising regional value through maritime connectivity investment
Panel Session
Thu, 05/23/2019 -

12:45

to

14:15
Maritime connectivity has been shown to increase the external trade of countries and regions. There are various ways in which maritime connectivity could be facilitated. In many countries this takes the form of support of some form to their shipping sector, either via budgetary or tax expenditures or other support measures. A measure introduced in many countries is the tonnage tax, a favourable tax scheme for shipping companies that replaces the regular corporate income tax. One could wonder if these support schemes have achieved their objectives. At the same time, initiatives such as Belt and Road have driven increased foreign investment in maritime assets, including ports. Such initiatives could provide funding for projects that would otherwise not taken place, but have also raised concerns. One of the main questions is how local economic spillovers can be generated from this investment?
Key facts:
In 2019, 22 EU-countries have a tonnage tax, yet the share of EU-flagged vessels has decreased from 34% in 1990 to 18% in 2018.
The market share of Chinese state-owned enterprises (SOEs) in European container terminals has increased from zero to ten percent in one decade.
Lead questions:
Do maritime subsidies enhance regional growth, well-being and land-side connectivity?

How can foreign investment in maritime assets create positive local spillover effects?

What is the impact on ports and related policies?
Pat Cox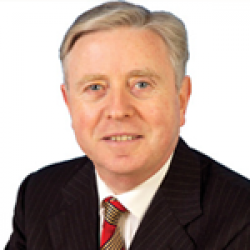 Moderator, Journalist and former President of the European Parliament
Pat Cox has been President of the European Parliament Former Members' Association (2010-2014), President of the European Movement International (2005-2011), a former President of the European Parliament (2002-2004), and Member of the European Parliament (1989-2004). Between 1998 and 2002 he was President of the European Liberal Democrat and Reform Party (ELDR) Group European Parliament. Prior to this Cox was a current affairs television broadcaster for RTE, Ireland's national broadcaster, from 1982 to 1986 and Secretary General Progressive Democrat Party (Ireland) between 1986 and 1989.
Philippe Alfonso
European Transport Workers Federation
After concluding his studies on Political Sciences in Strasbourg (France) in 1998 , P. Alfonso worked from 1999 to 2004 as a Parliamentary Assistant to the Vice-Chairperson of the EP Employment and Social Affairs Committee.
He then worked for the Dublin-based the European Foundation for the Improvement of Living and Working Conditions. He eventually joined the European Transport Workers Federation (ETF) in October 2005 as Political Secretary for Maritime Transport, Fisheries and Dockers.
As from April 2011, he became full-time Political Secretary responsible for shipping. In this capacity he coordinates the work of the ETF Maritime Transport Section - which brings together the European seafarers' unions – focusing on quality jobs and promoting the demand for European seafarers and maritime professionals, seafarers' social rights and well-being, and the need for high-level training.

Christophe Tytgat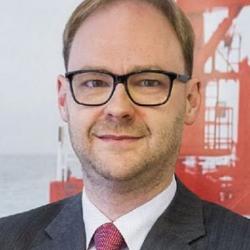 Martin Dorsman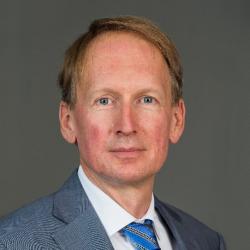 European Community Shipowner's Associations
Martin Dorsman has been the Secretary General of the European Community Shipowners' Associations since the 1st of November 2017. From June 2011 to the date of his appointment as Secretary General he had been the managing director of the Royal Association of Netherlands Shipowners (KVNR). From September 2006 to June 2011 he had been the KVNR's deputy managing director.
Before joining the KVNR he had been employed by the Ministry of Economic Affairs, and as such had been working on macro-economic policy, regional economic policy and R&D-policy. In 1999 he joined the ministry of Transport, where he was responsible for fiscal maritime policy and other maritime policies. The latter two years of his employment at the ministry of Transport he was head of unit for the team responsible for the Betuwe freight rail track, running from the port of Rotterdam to the German border.
Katherine Bamford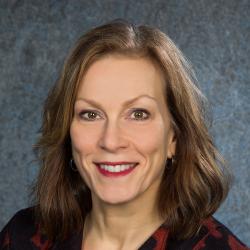 Director, Trade Development
Katherine Bamford is a member of the Leadership Team at Vancouver Fraser Port Authority serving as Director, Trade Development since 2012. Ms. Bamford is responsible for providing strategic leadership and daily management of the Port's commercial customer engagement and outreach strategies, maintaining and growing market share across the Port's five business sectors, and developing new markets through competitive marketing strategies and policies.
Ms. Bamford joined the Port Authority in 1992. Previous to her current role, Ms. Bamford provided leadership for the Port's strategic external communications while supporting the organization's federal and provincial government affairs and policy initiatives. With a background in corporate communications and public affairs, Ms. Bamford has played a major role in shaping the Port's story in the media and with external audiences.
Ms. Bamford holds an executive MBA and a Graduate Certificate for Business in the Americas from the Beedie School of Business at Simon Fraser University. Ms. Bamford also holds a BA in English from the University of British Columbia, and is a graduate of the Anatomy of Shipping diploma program from the Cambridge Academy of Transport in Cambridge, England.