Fostering connectivity across borders
Plenary Session
Thu, 05/23/2019 -

14:30

to

16:00
The multitude of free trade agreements and improved connectivity in information technology have increased global and regional economic integration over the past few decades. As a result, production flows have become increasingly dependent on global and regional value chains, yet most infrastructure investments remain domestic. There is a growing need for cross-border infrastructure, which could be "soft", such as improved coordination between customs, or "hard", which includes improved physical connectivity of transport links, such as cross-border roads and railways. This session will focus on the positive impact of improved cross-border connectivity on trade, the challenges of cross-border infrastructure projects and lessons learned.
Key facts:
Improvements in border crossing time will increase the overall traffic flow passing through Central Asia by 11% for road and 2% for rail by 2050 (ITF, in press)
Asia Pacific Economic Cooperation (APEC) trade would increase by 7.5%, if all APEC countries reach regional average of customs efficiency (Helble et al., 2009)
Full implementation of the World Trade Organization's (WTO) Trade Facilitation Agreement (TFA) would reduce trade costs by an average of 14.3% and boost global trade by up to $1 trillion per year (WTO, 2015)
A direct transportation link with trading partners more than doubles trade and tourism flows (Helble, 2014)
Lead questions:
How can the link between trade facilitation and trade flows be fostered through improved connectivity?
Better border management will require better coordination, collaboration and connectivity. What are some of the existing border control strategies that have successfully incorporated such a collaborative approach?
What are some of the greatest trade facilitation challenges?
In what ways will new technologies facilitate border crossing and foster connectivity?
Logistics centers at border crossing points provide crucial services to accommodate growing freight flows. How can such infrastructure help foster connectivity across borders?
Background reading:
ITF (in press) Enhancing Connectivity and Freight in Central Asia. OECD, International Transport Forum.
Helble, M., B. Shepherd, and J. S. Wilson. (2007) Transparency and Trade Facilitation in the Asia-Pacific: Estimating the Gains from Reform, APEC and The World Bank Development Research Group.
WTO (2015) World Trade Report 2015. Speeding up trade: benefits and challenges of implementing the WTO Trade Facilitation Agreement. World Trade Organization (WTO).
Helble, Matthias. (2014) The Pacific's Connectivity and Its Trade Implications, ADBI Working Paper 499.
Melinda Crane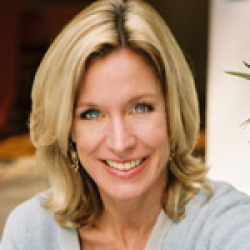 Moderator, Chief Political Correspondent, Deutsche Welle-TV
Melinda Crane is Chief Political Correspondent at Deutsche Welle-TV and hosts the talk shows "Quadriga" and "People and Politics" She was Senior Producer of "Global Players" on CNBC. She has moderated a wide variety of podium discussions and conferences for public organisations and private sector clients. Among her areas of expertise are transatlantic politics; women, family education issues; climate and environment; business and economics; new media and the internet. Crane holds a Juris Doctorate from Harvard Law School and a Doctoral Degree in political economy from the Fletcher School of Law and Diplomacy.
Karla Peijs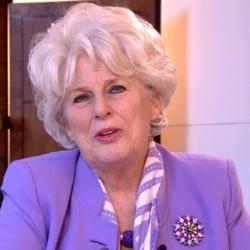 European Coordinator for the TEN-T Rhine-Danube Corridor
Karla Peijs was appointed European Coordinator for the TEN-T Rhine-Danube Corridor on 12 March 2014. Ms Peijs has previously been European Coordinator responsible for Inland Waterways, in particular Priority Project 18 Rhine/Meuse-Main-Danube, and Priority Project 30 Seine-Scheldt, between September 2007 and December 2013.
François Davenne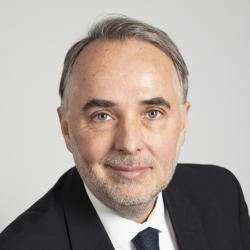 International Union of Railways (UIC)
François Davenne, a graduate of the Ecole Nationale Supérieure des Télécommunications d'Evry in 1988 and of the Ecole Nationale d'Administration (ENA) in 1999, has always promoted interdisciplinarity as a key factor for success. After experience in international satellite telecommunications, his first assignments were in the housing sector and required strong financial and legal skills. He was involved in policy and regulation of the sector, and managed key operational programmes, in particular for the city of Paris. After three years in the French Ministry of Transport working on railway safety and regulations, with the emphasis on European regulations, he was elected Secretary General of OTIF in 2012, where, since 1 January 2013, he has promoted interdisciplinarity and partnership building to expand the uniform regulations for international carriage by rail. He's currently Deputy Director General of UIC, the International Union of Railways. He will become Director General of the organisation end of June 2019.
Ana B. Hinojosa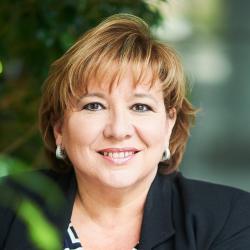 Director, Compliance and Facilitation
World Customs Organization (WCO)
Director Hinojosa assumed her elected post in the Compliance and Facilitation Directorate of the World Customs Organization (WCO), effective January 1, 2016. She leads the directorate that is responsible assisting Members in implementing effective and efficient controls, ensuring fair and accurate revenue collection, and protecting society by intercepting and suppressing illicit and criminal activities. The directorate has the twin goal of securing and facilitating legitimate global supply chains through the simplification and harmonization of Customs procedures. In order to accomplish this, the Directorate, working with WCO Members, develops international standards covering all aspects of trade processes. Prior to her election and transition to her current post, she served nearly 29 years with the United States Custom Service/Customs and Border Protection (CBP). She is fluent in English and Spanish, and is currently studying French.
Gene Seroka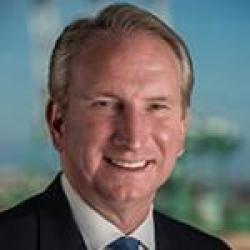 An industry-known leader, Gene Seroka brings more than 29 years of experience in shipping, global logistics and executive management to the Port of Los Angeles. As executive director of the busiest container port in North America, he is responsible for managing more than a $1 billion budget, leading a team of more than 900 employees, advancing major capital projects, growing cargo volumes, and promoting innovative, sustainable practices that improve Southern California's economy and quality of life. His duties involve interacting with a wide range of stakeholders, including Port customers worldwide, supply chain partners, labor, community members, and elected and appointed officials at all levels. He is a member of the U.S. Department of Commerce Advisory Committee on Supply Chain Competitiveness, U.S. Department of Transportation Bureau of Transportation Port Performance Freight Statistics Working Group, U.S. Maritime Administration Marine Transportation System National Advisory Committee, and Federal Maritime Commission Supply Chain Innovation Team. He is an alumnus of the University of New Orleans, where he earned a Bachelor's Degree in Marketing and a Master's Degree in Business Administration.
Maximilian Eichhorn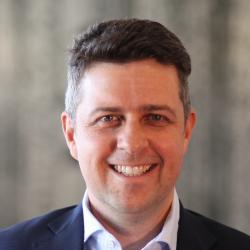 Max is the global head of Strategy & Business Development of Siemens Mobility, a world market leader in sustainable transport technologies for rail and road. Earlier roles within the transport sector included Head of Digital Transformation of Siemens' Intelligent Transport Systems, CEO of Siemens Mobility Australia and Global Head of Siemens' Software Solutions for Railways. Earlier he worked seven years as a Management Consultant with strong focus on the Transport and Building Technology sectors. He started his career in a German "Mittelstands"-Champion. Max holds a Master of Science degree in Electrical Engineering from Technical University of Vienna, Austria, and a PhD in Logistics from University of Göttingen, Germany.
Hichem Ben Ahmed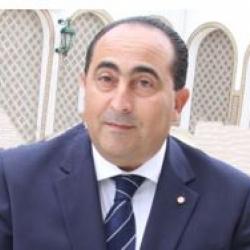 Minister of Transport, Republic of Tunisia
In 1996, Hichem Ben Ahmed obtained the diploma of specialized graduate studies (postgraduate) at the IHEC of Carthage in management (tourism option) and a master's degree in high commercial studies in June 1992.
Hichem Ben Ahmed is Tunisia's Chief negotiator for the European Union Free Trade Agreement (ALECA),
In 2016, he was nominated Secretary of State for transport and then appointed in 2017 Secretary of State for foreign trade before his appointment as Minister of transport since November 2018.
He also served as Governor of Mahdia, the General Manager of Tunisair handling, the Secretary General of the governorate of Ben Arous and the advisor to Minister of Trade.
Hichem Ben Ahmed taught at the High school of commerce (ESC)
He was a member of several boards of Directors of the Tunisian Agency of electronic certification, Mauritanian Airways, Commissariat General for regional development, Etc.