Connecting regions through rail
Panel Session
Thu, 05/23/2019 -

16:30

to

18:00
Many urban areas depend on railways to move very large and ever increasing numbers of commuters. Medium-distance rail services (50-200km) have an important role in regional integration, including across borders. High-speed rail has fostered the development of mega-regions creating bustling networks of urban centers and offering a lower emission alternative to air or car travel. Rail plays a critical role in the development of sustainable cities, inclusive regions and mitigation of climate change. Yet, rail's successful contribution to the sustainable and inclusive economic development of regions depends on how well matched regional characteristics and rail systems configurations are. New opportunities and challenges arising from growing urbanisation, emerging societal trends and new mobility services need to be integrated into planning for the development of rail services. This session will discuss these advantages and drawbacks and the unique features of rail in fostering connectivity at different regional levels.
Key facts:
By 2050 urban population is expected to be 66% of the total world population, up from 54% in 2015. Over the past decade personal vehicles have been responsible for most of the growth (76%) in urban passenger activity.
Electricity accounts for 39% of the global railways energy fuel mix, 68% in Europe, far above any other transport mode.
Energy use per passenger-km of high-speed rail is about 90% lower than aviation. CO2 emission intensity of urban rail per passenger-km is less than one tenth of passenger light duty vehicles.
Lead questions:
How should rail change in the 21st century to improve urban connectivity and be a part of a seamless multimodal offer?
How can sufficient funds be generated for adequate rail and metro systems to serve the mobility  needs of large cities?
What are examples of effective rail systems connecting regions over short and medium distances within a country and across borders?
When is high-speed rail the right option? What are effective investment strategies to ensure that high-speed rail is well integrated with other transport systems (i.e. local rail, metro systems), as well as across regions and across borders?
Rail vs. air travel: which are their advantages and drawbacks (i.e. competition in terms of economic benefits, environmental and climate change aspects)?
Background reading:
Connectivity and City Clusters, ITF Roundtable Report, https://www.itf-oecd.org/connectivity-city-clusters
The Economics of Investment in High Speed Rail, ITF Roundtable Report, https://www.itf-oecd.org/economics-investment-high-speed-rail-0
John Preston, The Economics of Investment in High Speed Rail, ITF Discussion Paper, https://www.itf-oecd.org/sites/default/files/docs/dp201330.pdf
Chris Nash, When to Invest in High Speed Rail, ITF Discussion Paper, https://www.itf-oecd.org/sites/default/files/docs/dp201325.pdf

·    John P. Drzik, Infrastructure around the world is failing. Here's how to make it more resilient, https://www.weforum.org/agenda/2019/01/infrastructure-around-the-world-failing-heres-how-to-make-it-more-resilient/

Ali Aslan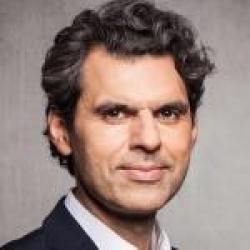 Ali Aslan is an international television presenter, moderator and journalist. His career has included working for global news networks such as CNN, ABC News, Channel News Asia and Deutsche Welle TV.
Libor Lochman
Community of European Railway and Infrastructure Companies (CER)
The Community of European Railway and Infrastructure Companies (CER) brings together more than 70 railway undertakings, their national associations as well as infrastructure managers and vehicle leasing companies. Prior to his current role, Libor Lochman was CER Deputy Executive Director and leader of technical affairs. 
Björn Westerberg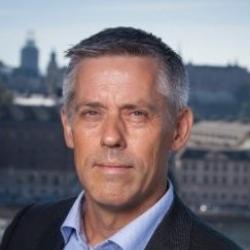 Association of Swedish Train Operating Companies
Björn Westerberg is the CEO of ASTOC – The Association of Swedish Train Operating Companies (42 members). Björn is a policy professional,  working to enhance the quality , capacity and competitiveness of railway operators in Sweden and the EU. Previously he held several positions with SJ, the Swedish National Railway Co, i.e. Head of Strategy, Head of High Speed Train Procurement and Head of ERTMS. Before joining SJ, Björn was a partner at a technology strategy advisory firm for six years. He has been an advisor to industrial companies, government agencies, start-ups, venture capital firms and financial institutions on strategy, technology, and financing. Björn holds a business degree from the Stockholm School of Economics and a M.Sc. in Management, Sloan Fellow, from Stanford Graduate School of Business, Stanford University, USA.
Akiko Yoshida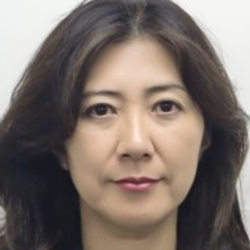 Assistant Vice-Minister for International Affairs, Japan
Ministry of Land, Infrastructure, Transport and Tourism
Ms. Akiko Yoshida is Assistant Vice Minister for International Affairs for the Ministry of Land Infrastructure, Transport and Tourism(MLIT) of Japan.
She has held various positions in the MLIT and other government agencies in the transport and tourism sector including railways. Recently, she worked as a legal advisor to a London Based IGO, IOPC Funds. She earned a Bachelor of Laws from Kyoto University in Japan and a LL.M. from NYU School of Law in the United States. 
Anton Sevastyanov
Director, Investment Development Department
Graduated from Lomonosov Moscow State University with the major in Mechanics and Mathematics. Also, received an MBA degree in Euromanagement from the Russian Presidential Academy of National Economy and Public Administration. From 2011 until 2015, worked in private financial and oil&gas companies where was in charge of business and financial analytics and various projects. In 2015, entered Moscow Metro as Manager of Investment Development Department. In 2018, appointed as Director of Investment Development Department.
In Moscow Metro Anton Sevastyanov is in charge of:
- long-term strategic development
- investment planning and analysis
- investment control
- project management.
Jerry Zhe Li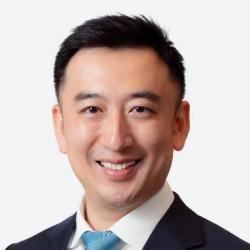 Deputy Director, Strategy, Innovation and Technology
 Mr Li is based in Hong Kong and is responsible for three functional areas: development and execution monitoring of MTR's corporate strategy, development and delivery of corporate-level innovation programs, and management of Information Technology services.  Prior to joining the MTR, he was a Managing Director at Accenture, with leadership roles across numerous practices, including Consulting, Technology, Digital and Operations in the Asia Pacific region.  Mr. Li graduated from University of California in Los Angeles USA with a Bachelor of Science degree in Computer Science.
Sassi Hammami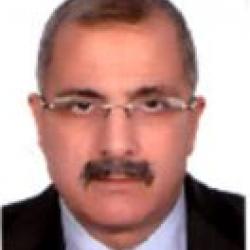 Secretary General of the Ministry of Transport, Tunisia
Mr. Sassi HAMMAMI, a trained engineer with a focus on "Transport", began his career in 1980 in the Ministry of Transport where he participated actively in several studies and reform and restructuring cases in the transport sector. He held the posts of Head of Service, Assistant Director and Head of Central Administration.
Since 2012, he is Secretary General of the Ministry of Transport. In this role, he ensures coordination between the Ministry's structures and the public institutions and enterprises under his supervision.