Ensuring access for remote and rural communities
Session
Thu, 05/23/2019 -

16:30

to

18:00
45% of the population worldwide lives in rural areas. While the overall share of people living in predominantly rural remote areas has declined, there are multiple economic pressures that justify developing better connectivity for these communities. For example, access to economic opportunities, health and education is low and geographical distance to major markets means higher costs for services and goods. Economic crisis has disproportionately affected remote rural regions and remote rural areas often face double demographic pressure, with both higher shares of elderly and young populations with diverse mobility needs (OECD 2016 & 2019).
Policy makers have put in place diverse policies supporting connectivity for remote communities. As the costs of addressing connectivity of low-density areas are often an issue, governments seek to increase the effectiveness and efficiency of their policies (ITF, 2018).
This session will explore the national policies developed in ITF countries and how effective they are in delivering regional and remote connectivity across all transport modes. The session will aim at answering the following questions:
How to measure the level of connectivity of remote communities and identify critical gaps in coverage?
How to quantify the costs and benefits of policy measures to support regional connectivity?
How to develop efficient policy frameworks for supporting regional connectivity?
Note: This session will serve as an input to a high-level ITF Expert Event hosted by Transport Canada in Ottawa at the end of September 2019.
Background reading:
ITF (2018), "Government Support Measures for Domestic Air Connectivity", https://www.itf-oecd.org/sites/default/files/docs/domestic-air-connectivity_0.pdf
OECD (2016), "OECD Regional Outlook", http://www.oecd.org/regional/oecd-regions-at-a-glance-19990057.htm
OECD (2019), "OECD Regional Outlook", http://www1.oecd.org/fr/regional/oecd-regional-outlook-2019-9789264312838-en.htm
Juliette Foster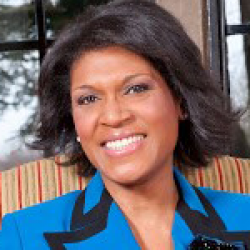 Moderator, Broadcaster, Journalist and Businesswoman
Juliette Foster is an award-winning broadcaster and businesswoman. She has worked for the BBC (British Broadcasting Corporation) and has anchored flagship programmes at Bloomberg Television, Sky News and BBC World Service Television.
Helen Hughes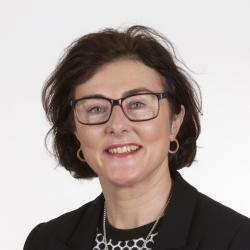 Director of Professional Services
Transport Infrastructure Ireland
Helen was appointed Director of TII's Professional Services Division in 2015 following the establishment of Transport Infrastructure Ireland. This Division provides technical expertise to support the delivery of TII funded projects and network operations. Her responsibilities include transport planning, land use planning, environmental policy, road and light rail safety, research and standards. Her previous role was the Head of Strategic and Transport Planning in the National Roads Authority. Helen has over 30 years of experience in transport planning, project appraisal and project management and has worked in the UK, Ireland and France in the public and private sectors. She is a Chartered Engineer and holds a Bachelor of Civil Engineering degree and a Diploma in Project Management. She has been a Council Member of Engineers Ireland and Chairperson of WITS, a voluntary organisation supporting women in science, technology, engineering and mathematics.
Timothy Reuter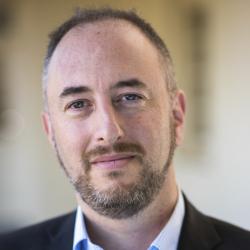 Head of Drones and Tomorrow's Airspace
Timothy Reuter is Head of Drones and Tomorrow's Airspace at the World Economic Forum. Prior to joining the Forum, he worked at Google[x] on drone delivery. A serial robotics entrepreneur, Timothy was founder and CEO of a company that designed, manufactured, and distributed a personal flying camera product and subsequently founded another company that built food delivery robots. Before developing a passion for robotics, Timothy worked for the US government at the State Department and USAID. He has a master's degree from Johns Hopkins University in economics and international affairs.
Yohei Fujigaki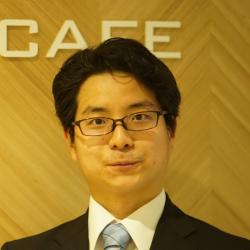 Head of MaaS Application and Services
Yohei Fujigaki is an expert of mobility service design, planning, and analysis. After working as a social simulation engineer and consultant at KOZO KEIKAKU ENGINEERING Inc. in Japan, he had been researching Mobility as a Service (MaaS) design methodology in the University of Tokyo, and earned Ph.D in 2018. His previous work was Research Fellow of the Japan Society for the Promotion of Science. He is now leading the development of MaaS application and services in Odakyu Electric Railway.
Ofelia Betancor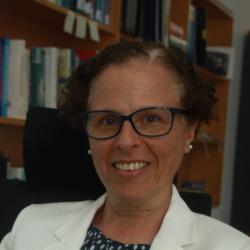 University of Las Palmas de Gran Canaria
Ofelia Betancor is an Associate Professor of Economics at the University of Las Palmas de Gran Canaria (Spain) and currently, the Head of the Department of Applied Economic Analysis. She holds a MSc in Economics by the University of London, and two doctorate degrees in Economics (Institute for Transport Studies-University of Leeds and University of Las Palmas).  She has participated in many research projects at national and international level. Of special relevance is her participation in European projects. Currently she is also Vice-Chair of the COST Action TU1408 on Air Transport and Regional Development (ATARD). She has also collaborated with the World Bank and the Inter-American Development Bank, having participated in several missions in Latin America and the Caribbean as specialist in air transport and the economic evaluation of projects and transport policies.
Gloria Hutt Hesse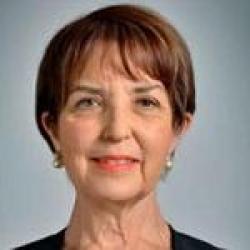 Minister of Transport and Telecommunications, Chile
Ms. Hutt Hesse holds a degree in Civil Engineering from the Catholic University of Chile and she has completed International Finance and Business Administration programs at Georgetown University. She was a Professor for the Master's in Public Policy program in the School of Economics and Business of University of Chile. From June 2014 to January 2018, she was a partner of Quiz Consulting, specializing in transportation studies. She was a member of the board of directors of the Mejillones port facilities company Complejo Portuario Mejillones and consultant for the think tank Consejo de Políticas de Infraestructura and think tank Horizontal. For 12 years, Ms. Hutt Hesse was a partner and Regional Director for Latin America at Steer Davies Gleave, a prestigious British consulting firm specializing in transportation. There she was in charge of operations in Chile, Colombia, and Puerto Rico, and later broadened the presence of the company to Brazil and Mexico. She was a founder member and also the coordinator and general manager for the Evópoli political party. From 2010 to 2014 she acted as Transportation Viceminister. During her office, she coordinated the creation of the National Transportation Policy and development master plans for public transportation and national port and rail systems, proposing a long-term vision for Chilean transportation. A year ago Gloria Hutt Hesse became Minister of Transport and Telecommunications in Chile. In her spare time, she does gardening and follows her passion of designing sewing.
Eléonore Lacroix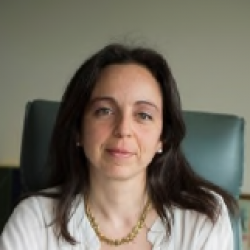 Head of General Studies, Development and Territories, Member of Directory Board
Born in 1974, a former student of Ecole Normale Superieure and qualified teacher in philosophy, Eleonore Lacroix started by teaching philosophy in high schools and universities. After graduating the Ecole Nationale d'Administration, she joined the local administration of the Ministry of Interior. She occupied various positions in the fields of global policies among which management of crisis and urban policies. In July 2014, she integrated the RATP Group foundation as Executive Delegate. She is now Head of General Studies, Development and Territories, member of RATP Group Directory Board, with the core mission to anticipate  adaptations of mobility to territories 'evolutions through various fields of expertise.