Looking towards the 2020 Summit: Transport innovation for sustainable development
Session
Fri, 05/24/2019 -

09:00

to

10:30
This networking session will focus on possible themes for the 2020 Summit on Transport Innovation for Sustainable Development.
Summit participants will be invited to share their ideas and suggestions regarding the most pressing issues in transport innovation they would like to see on the agenda.
Melinda Hanson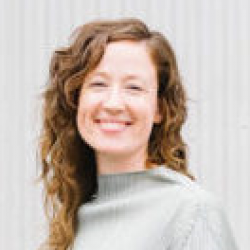 Senior Manager for Sustainability
Melinda Hanson, Senior Manager for Sustainability, joined Bird from the National Association of City Transportation Officials, where she served as deputy director of NACTO's international programs. Before that, Melinda was a consultant for the Asian Development Bank, helping design and implement public transit projects in Pakistan and the Philippines. Earlier in her career, she was a founding staff member of the ClimateWorks Foundation where she managed the sustainable transport portfolio
Robert Guild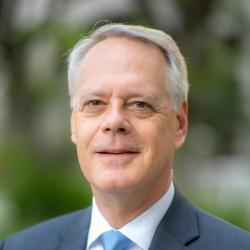 Chief Sector Officer, Sustainable Development and Climate Change
Dr Robert Guild is Chief Sector Officer of the Asian Development Bank. He is responsible for ADB-wide technical collaboration, innovation, and knowledge management for sector groups in transport, energy, urban, water, education, health, and finance; and coordination with thematic groups for agriculture and rural development, gender, social development, environment, regional cooperation, and climate change and disaster risk management. He is also responsible for management and resource mobilization for 19 bank-wide trust funds covering all sectors.
Dr Guild is an expert on infrastructure investment for social and economic development. He has advised governments, the private sector, and multilateral institutions in over two dozen countries in Asia, the Pacific, and Latin America on public investments, public-private partnerships, and national and regional development plans. His published work covers transport and urban economics, interregional development, and public investment policy.
Dr Guild began his career as an engineer in the United States and has worked extensively for bilateral and multilateral agencies in international development. He has held faculty appointments at universities in the United States, the Pacific region, and New Zealand. He has been with the Asian Development Bank since 2003.
Dr Guild holds degrees in civil engineering, public administration, urban and regional planning, and international development.
Heather Thompson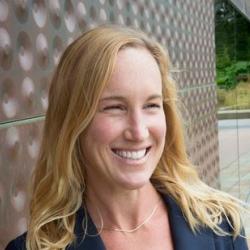 Institute for Transportation and Development Policy
Heather Thompson brings decades of experience in the environmental non-profit sector to ITDP. Most recently, she has been advising clients, including the Asian Development Bank, The David and Lucile Packard Foundation, and the Environmental Defense Fund, in designing strategies that will have a large-scale impact. Ms. Thompson has been involved with ITDP for many years, initially as co-founder and Vice President of programs for ClimateWorks. Ms. Thompson has sat on the ITDP board of directors for the last eight years, serving as board chair for the last two years. She holds a MSc in environmental economics from the University of York, U.K. and a B.S. in biological sciences from the University of California, San Diego.
Katja Schechtner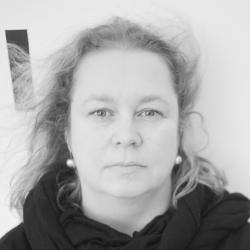 Advisor for Innovation and Technology at OECD/ITF
Research Fellow, MIT Senseable City Lab
Katja Schechtner is an urban scientist who holds a dual appointment between MIT and OECD to develop new technologies and shape innovative policies to keep cities on the move.
Currently she focuses on the future of algorithmic governance - and what it will mean for cities and citizens' mobility when the legal code is fully implemented in digital code. She also leads ITF's work on global regulation for drones – in order to ensure their acceptance and integration with the overall transport system and her passion for creating inclusive growth is reflected in the report she will be presenting at the summit: "Expanding Innovation Horizons – Learning from Transport Solutions in the Global South".  
Previously she worked at the Asian Development Bank implementing transport technology projects across Asia; formulated smart public space strategies for the Inter-American Development Bank in Costa Rica and Argentina; advised the EU Commission on Smart City programs and headed the applied research lab for Dynamic Transportation Systems at the Austrian Institute of Technology.
Katja has published widely, both in scientific journals and the popular press in the US, Asia and Europe, including two books: "Accountability Technologies – Tools for Asking Hard Questions" and "Inscribing a Square – Urban Data as Public Space", (Birkhaeuser, 2012 and 2014). She is an advisor to start-ups in the urban, mobility and crypto industries in the US and Europe and to city planning authorities, mainly in Europe and Asia. 
Her work has been exhibited globally at venues such as Venice Architecture Biennale, MAK , Cooper Hewitt and ars electronica. She also holds a Visiting Professorship at Technical University Vienna and curates urban tech exhibitions across the globe. Most recently her project to design and implement contemporary e-trikes in Nepal and Laos was awarded in the Fast Company World Changing Ideas 2018 transportation track and she will exhibit her work on Manila's smart urban lighting at the Seoul Urbanism Biennale in fall 2019. 
Ray O'Leary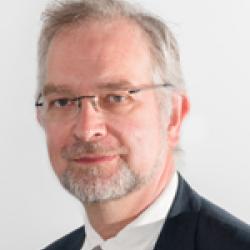 Assistant Secretary at the Department of Transport, Tourism and Sport of Ireland
Ray O'Leary is the Assistant Secretary dealing with Roads and Road Safety.  He also has administrative responsibilities for the Air and Rail Accident Investigation Units which operate independently of the Department under EU and international law.  His area covers the Department's investment, policy and oversight roles in relation to roads, and a range of areas relating to road safety and regulation of traffic generally, including bodies such as Transport Infrastructure Ireland, the Road Safety Authority and the Medical Bureau of Road Safety.
He previously worked in the Tourism Division and, prior to joining the Department, worked in the Department of Finance and the Department of the Environment.  He has also worked in the former Southern and Eastern Regional Assembly and started his career in UK and Irish local government, after studying Urban and Regional Planning and Civil Engineering.