Connecting places and people: Which policies for better integration of cities and urban regions?
Plenary Session
Fri, 05/24/2019 -

11:00

to

12:30
Private motorised transport delivers tremendous value to users but has an insatiable demand for space. Most big cities and their surrounding regions also depend on mass transit systems to get people to where they need to be. The quality of mass transit services is critical: overcrowded, slow and unreliable services force people into cars and motorcycles on already congested roads or deny access to opportunities entirely. Poor, congested transport systems constrain productivity and have a severe impact on the wellbeing of commuters.
This plenary will examine the transformation of urban mobility policies and the shifting focus from throughput of vehicles to delivery of access. Panellists will discuss the investments needed for urban regions to prosper and the regulatory initiatives needed for efficient shared mobility and more integrated transport and land-use planning.
Despite the difficulties of establishing on-demand shared mobility, there are now promising pilots in European and US cities licenced by metropolitan transport authorities to complement transit services and larger scale operations in cities in South East Asia. Experience here and in Mexico has demonstrated that in cities dependent on informal mass transit, demand-responsive shared mobility services have great potential because of the increase in service quality at reasonable cost that they deliver. Regulatory obstacles have been formidable for all of these services and a permissive regulatory approach is advisable given the potential of these services to substitute for solo car and motorcycle traffic.
Key facts:
Los Angeles has opened 100 miles of light rail since 1990, with four extensions under construction and many more planned.

China's cities opened 2 000 kilometres of metro line in the last five years.

The Metro de Grand Paris will comprise 200 kilometres of automated regional metro, doubling the length of the capital's metro lines by 2030 at a cost of EUR 38 billion.

London's new Elizabeth Line regional railway, is expanding overall metro capacity in Britain's capital by 10%. The Greater Manchester Area, the UK's second conurbation, has the country's most over-crowded commuter rail system, with only half of the trains between Liverpool, Manchester and Leeds arriving on schedule. 

Public transport carries 66% of weekday passenger trips in Mexico City. But only 5 million use the metro and 1 million Bus Rapid Transit, while informal microbuses carry 12 million passengers a day.  
Lead questions:
What are the elements ingredients for sustainable, cost-effective solutions to improving connectivity in cities and their surrounding regions? Can consensus be built on priorities across the region?
How can better spatial and physical accessibility contribute to social and economic inclusion?

Capital cities invest in metros, but what should be the focus for regional centres?

Funds for mass transit are scarce; can pooled shared mobility fill the gap?
Background reading:
Ali Aslan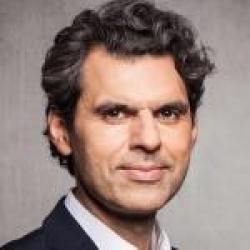 Ali Aslan is an international television presenter, moderator and journalist. His career has included working for global news networks such as CNN, ABC News, Channel News Asia and Deutsche Welle TV.
Mohamed Mezghani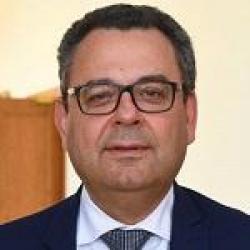 International Association of Public Transport (UITP)
Mohamed Mezghani has been working for more than 25 years in public transport and urban mobility related fields. He has been elected Secretary General of the International Association of Public Transport (UITP) and will be taking office on 1/01/2018. He has been Deputy Secretary General of UITP the since January 2014. Until then, he has worked at UITP as Senior Manager (1999-2001) and Knowledge Director (2001-2006) chairing the department developing knowledge-related services for UITP members: professional training, research projects, thematic studies, technical advice, conferences, networking activities, information centre, etc. From 2006 till 2013, he has worked as independent consultant and Adviser to UITP on several technical assistance and training projects in Africa and the Middle-East and managed a number of projects involving numerous experts and multidisciplinary teams. Before joining UITP, M. Mezghani has been working as consultant in the French group, BCEOM, (from 1990 to 1999) more particularly in the urban mobility field. He has managed and carried out projects including policy definition, technical assistance and research activities in several countries in Europe, sub-Saharan Africa and Arab countries. During his collaboration with the French Agency for Environment and Energy Management, ADEME, (from 1988-1990), M. Mezghani carried out actions aimed at identifying and evaluating transport energy efficiency projects likely to be financed by the Agency in France. He has been graduated in Industrial Engineering (1987) from Ecole Nationale d'Ingénieurs de Tunis, Tunisia and has a Master in Transport (1988) from Ecole Nationale des Ponts et Chaussées, Paris, France.
Fredrick K. Schroeder
Dr. Schroeder is the President of the World Blind Union, an organization representing the needs of the estimated 253 million blind and partially sighted people around the globe.
Dr. Schroeder has lead the WBU's work to establish an international standard requiring electric and hybrid vehicles to emit a minimum alert sound when traveling at slow speeds. Electric and hybrid vehicles are nearly silent when traveling below 20 KPH, making pedestrian accidents more frequent. Before expanding his work to the international stage, Dr. Schroeder had a long history of advocacy in the United States at the local, state and national levels. In 1994, President Bill Clinton appointed Dr. Schroeder to serve as the Commissioner of the Rehabilitation Services Administration—the federal agency that provides the majority of the funding for employment and independent living services for people with disabilities in the U.S. Today, Dr. Schroeder is a research professor with San Diego State University. 
Florent Menegaux
Florent Menegaux is the Group Senior Executive Vice President and Chief Operating Officer of the Michelin Group. He is also a Member of the Group Executive Committee. After graduating with a degree in finance, management and economics, Florent Menegaux joined Price Waterhouse in 1986 as a consultant. He was soon appointed manager, specializing in interest rate risk control and management for banks. In 1991, Exel Logistics France, a logistics and transport company, offered him the position of Finance Director. Six months later, he was promoted General Manager. From 1995 to 1996, Florent Menegaux was General Manager of the General Cargo Transport division for the Norbert Dentressangle Group. In 1997, Florent Menegaux joined Michelin as Commercial Director for truck tires in the United Kingdom and the Republic of Ireland. In 2000, Michelin appointed him Sales Director for Truck Tires Original Equipment and Replacement markets for North America. In 2003, he became head of Truck Tires for South America. In 2005, he was appointed head of the Africa – Middle East Zone. In January 2006, Florent Menegaux became responsible for the Group's Passenger Car and Light Truck Tire Replacement Business Unit for Europe, before being appointed Executive Vice President for the Passenger Car and Light Truck worldwide activities in 2008. He also oversees Michelin's Motorsports activities and Materials business. In December 2014, he was appointed Chief Operating Officer and then Senior Executive Vice President of the Michelin Group in 2017. Since January 2018, he also supervises the Group's Business Directions, and the Manufacturing, Supply Chain and Customer Experience Operational Directions.
Seleta Reynolds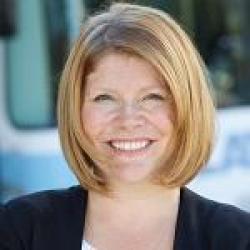 Los Angeles Department of Transportation
Seleta Reynolds is General Manager of the Los Angeles Department of Transportation (LADOT) appointed by the Administration of Mayor Eric Garcetti. Ms. Reynolds is responsible for implementing Great Streets for Los Angeles, a plan to reduce traffic fatalities, double the number of people riding bikes, and expand access to integrated transportation choices for Angelinos and the region. Ms. Reynolds has over 18 years of transportation experience throughout the United States. She has advised transportation technology companies like WalkScore, contributed to the state-of-the-practice as an Association of Pedestrian and Bicycle Professionals Board Member, mentored young professionals through Women's Transportation Seminar, and nurtured research on Transportation Research Board committees. Ms. Reynolds serves as the President of the National Association for City Transportation Officials.
Gloria Hutt Hesse
Minister of Transport and Telecommunications, Chile
Ms. Hutt Hesse holds a degree in Civil Engineering from the Catholic University of Chile and she has completed International Finance and Business Administration programs at Georgetown University. She was a Professor for the Master's in Public Policy program in the School of Economics and Business of University of Chile. From June 2014 to January 2018, she was a partner of Quiz Consulting, specializing in transportation studies. She was a member of the board of directors of the Mejillones port facilities company Complejo Portuario Mejillones and consultant for the think tank Consejo de Políticas de Infraestructura and think tank Horizontal. For 12 years, Ms. Hutt Hesse was a partner and Regional Director for Latin America at Steer Davies Gleave, a prestigious British consulting firm specializing in transportation. There she was in charge of operations in Chile, Colombia, and Puerto Rico, and later broadened the presence of the company to Brazil and Mexico. She was a founder member and also the coordinator and general manager for the Evópoli political party. From 2010 to 2014 she acted as Transportation Viceminister. During her office, she coordinated the creation of the National Transportation Policy and development master plans for public transportation and national port and rail systems, proposing a long-term vision for Chilean transportation. A year ago Gloria Hutt Hesse became Minister of Transport and Telecommunications in Chile. In her spare time, she does gardening and follows her passion of designing sewing.
Burkhard Jung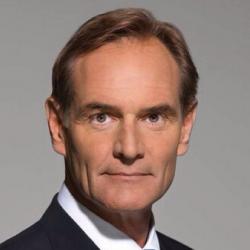 With a population of over 500 000, Leipzig, is the largest city in the German federal state of Saxony. Burkhard Jung has been mayor since 2006. He is a representative of the Germany's Social Democratic Party.
Keechoo Choi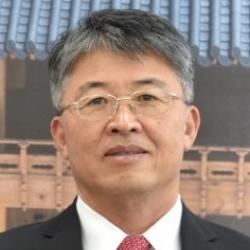 Metropolitan Transport Commission, Republic of Korea
Dr. Keechoo Choi is Chair of the Metropolitan Transport Commission of Korean Government. He is also a professor of transportation and a director for the National Engineering Research Center [ERC] of Sustainable Urban Transportation at Ajou University.
He is the ex-president of the Korean Society of Transportation [KST] 2017-2019 and ex-chairman of the Korean PIARC (World Road Association). His specialities include travel demand forecasting, travel time estimation for ITS and C-ITS, sustainable transportation with environmental concerns, and public transportation. His recent research area also covers autonomous and connected vehicle implementation with infrastructure revision. He is the founder and current Editor-in-Chief of International Journal of Sustainable Transportation (SSCI in Transportation), editorial board member of Journal of  ITS, both by Taylor and Francis, also a board member of Transportmetrica Part B. As director of the Smart Sustainable transportation research center, Chairman of Korean PIARC, and president of KST, he eagerly attends TRB, PIARC, WCTR, and ITS WC.