Side Events
Body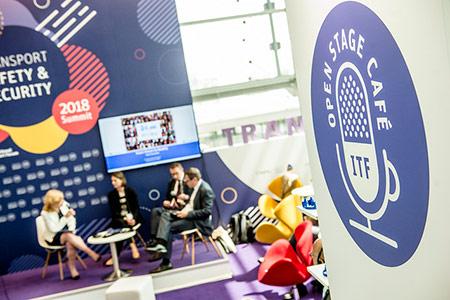 For organisations interested to host an event either before or during the 2019 Summit, there are a variety of different formats available. Events can be open to all participants or closed to a restricted audience, and for some types of events these are featured in the official Summit programme.
Options for hosting an event include:
Pre-Summit Events, taking place on Tuesday 21 May, before the official Summit begins on Wednesday 22 May. This type of event is advantageous for organisations to reach out to a specific audience who may also be attending the Summit.
Side Events, taking place during the official Summit programme (Wednesday 22 – Friday 24 May), these 1.5 hour events are open to all Summit participants. This type of event is beneficial for organisations to leverage their presence at the Summit. (Applications are closed)
Presentations at the ITF Open Stage Café (25 mins). The ITF Open Stage Café provides a place for speakers, participants and ITF experts to meet in an informal setting to interact and exchange their ideas and views.
Closed events (where participation is restricted) such as meetings or training courses.
Media events including press conferences and signing ceremonies for agreements.
 For more information, please contact Ms. Assia Djahafi